New exploration techniques
One of the objectives of the Principality and its Sovereign through the Monaco Explorations is to favour the emergence of new techniques for exploring the marine environment and its biodiversity during the missions, with the aim of improving the quality of field observations, facilitating the sampling, and collecting more data in better conditions. These new tools are tried and tested to expand the knowledge of the Ocean and the living creatures inhabiting it. Their implementation also requires the development of relations and cooperation between the Monegasque State and many countries in the world.
Never resting on your laurels...
Studying the sea is often being confronted with the reality! How many prototypes are tested and abandoned in order to arrive at the operational tool for investigation, extraction or sampling? The path is sometimes long, very long, between the brilliant idea, the development and the final realisation. Studying a hard-to-access and sometimes hostile environment such as the sea is a full-time adventure…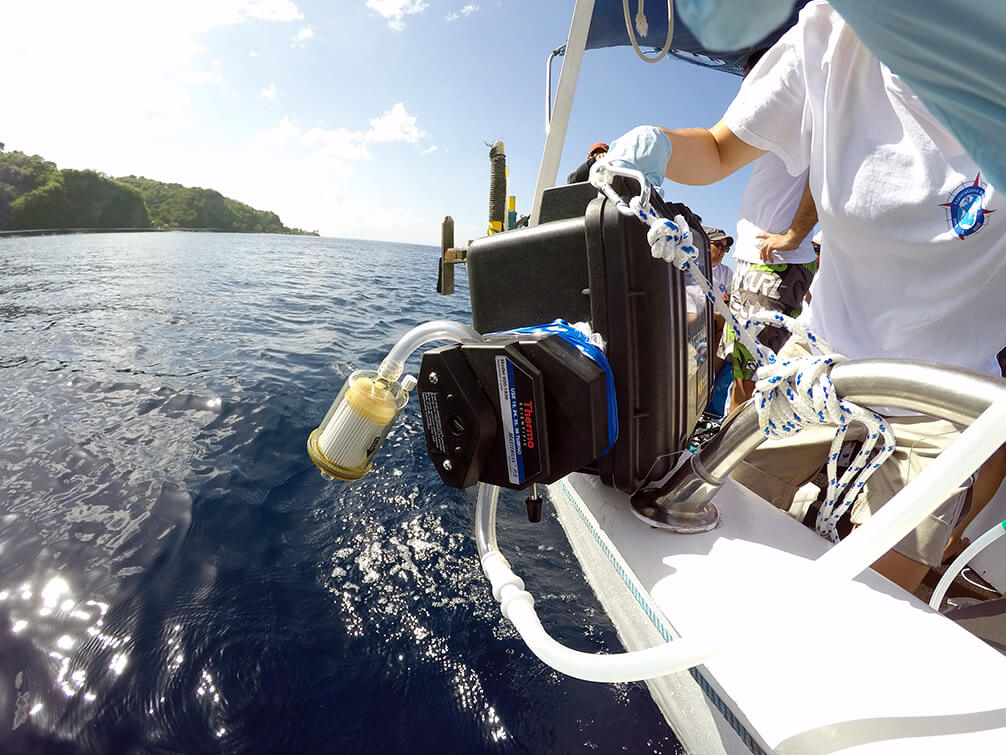 Our dredging, trawl catches and vertical net sampling remain, in relation to the vastness of the areas, ridiculously sporadic, accidental and punctiform. Imagine what we would know about wildlife in France if we had explored it only: 1. from a balloon; 2. through a permanent and thick layer of clouds; 3. using a grapple and a salad shaker thrown blindly on the end of a string?
Théodore Monod, Excerpt from Plongées profondes-Bathyfolages. 1954.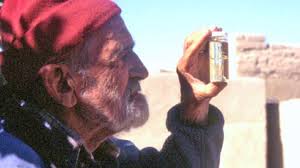 Raquel Vasconcelos programs a motion-sensing infrared camera. Branco islet © Monaco Explorations.
Identifying and mapping the marine biodiverity away from human presence. Malpelo © Frédéric Buyle. Monaco Explorations.
Inventory of the fauna: paper, pencil, GPS, camera… and taking a look. Madeira © Olivier Borde. Monaco Explorations.
Underwater transect performed with a water scooter. Madeira. © Olivier Borde. Monaco Explorations.
Sea water filtration for environmental DNA. New Caledonia © Monaco Explorations.
The barge Planète Méditerranée of the INPP. Connection between the deep diving bell and the chamber part. © Didier Théron. Monaco Explorations.
The underwater drone or ROV (Remote Operated Vehicle) used during the ENCOR mission in the Red Sea. © Yoav Lindmann.
Deep diving aboard the Jago midget submarine. Norway © Magali Boussion. Monaco Explorations.
Using a 360° camera while freediving © Frédéric Buyle. Monaco Explorations.
From the simple water pump to artificial intelligence
The greatest discoveries are sometimes made with bits of string… or simple water pumps, still today! From the most simple to the most sophisticated ones, many gears and devices are used during the missions of Monaco Explorations: from the sampling basket to high-definition immersed cameras, very elaborate sound recording gear or remotely controlled devices, not to mention the beacons to collect satellite data, science is constantly pushing the boundaries…