Young Seychellois entrepreneur, Mariette Dine explains what the Monaco Explorations mission in the Indian Ocean has brought her in terms of experience in relation to her professional activities. She is developing a project on the use of algae for the manufacture of bio plastics. Mariette is supported in her projects by the
Seychelles Conservation and Climate Adaptation Trust (SeyCCAT)
. This organisation strategically invests in ocean stakeholders to generate new learning, bold action and sustainable blue prosperity in Seychelles.
My first experience of a mission at sea.
My name is Mariette Dine. I came on board as an independent contractor for the Seychelles Department of Blue Economy. I had the opportunity to participate in the second phase of the mission to the Saya de Malha Bank and Saint Brandon. The Monaco Indian Ocean Explorations mission was a great opportunity for me and the other Seychellois participants to take part in marine research on the Mascarene Plateau. It allowed me to strengthen my skills and knowledge of algal specimens, under the supervision of Professor Line Le Gall, botanist and director of scientific expeditions at the National Museum of Natural History in Paris, Dr Lydianne Mattio and Dr Jeanne Mortimer from the University of Seychelles, in charge of the Seychelles National Herbarium.
Students and young researchers and entrepreneurs from Seychelles and Mauritius on board the S.A. Agulhas II, with Francis Marsac, coordinator of the scientific operations on the Saya de Malha Bank. Indian Ocean Mission.17_11_2022©Sundy Ramah_MonacoExplorations
Mariette Dine with the ROV team©MonacoExplorations
Line Le Gall, MNHN and Mariette Dine ©Mariette Dine_MonacoExplorations
A participatory application launched by Mariette Dine to help gather photos of seaweed species collected during the mission. Mariette Dine_MonacoExplorations
Knowledge transfer and training on board©Mariette Dine_MonacoExplorations
New species to be added to the Seychelles national herbarium. Saya de Malha. Indian Ocean Mission©Didier Théron_MonacoExplorations
I am grateful to have had the chance to learn from the various projects on board, such as the coral physiological studies led by Dr. Ranjeet Baghooli from Mauritius, which focus on fluorescence measurements of various species of corals, sponges and algal specimens such as the green alga Caulerpa. The methodologies learned and observed on board the ship will be very useful and will inspire me for my current and future projects, whether it is the artwork of the artists on board or the beauty of the specimens collected by Laure Corbari, Line Le Gall and her team, not forgetting Ms Florence Galletti for her interesting point of view on the Law of the Sea and its links with our work.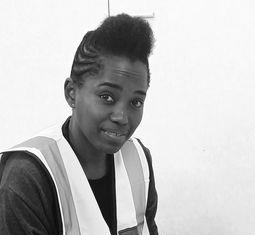 Entrepreneur. Graduate of the University of Seychelles in Marine Science and Sustainability.