Taking advantage of his participation at the Our Ocean International Conference in Bali, Indonesia, Prince Albert II traveled to the small island of Badu in Australia for an immersion in the culture of the Torres Strait Islanders.
H.S.H. Prince Albert II, who is known for his efforts to tackle climate change and his commitment to protect the marine environment, responded to the invitation of the Torres Strait Indigenous artist and activist Alick Tipoti to discover the Torres Strait and interact with the community. The men first met at an exhibition in Monaco in April 2016, where Mr Tipoti was a featured artist at 'Taba Naba – Australia, Oceania, Arts by Peoples of the Sea' exhibition, hosted at the Oceanographic Museum.
Even though they live worlds apart, Alick Tipoti and H.S.H. Prince Albert II share a deep concern for the environment and have united to help protect the world's oceans.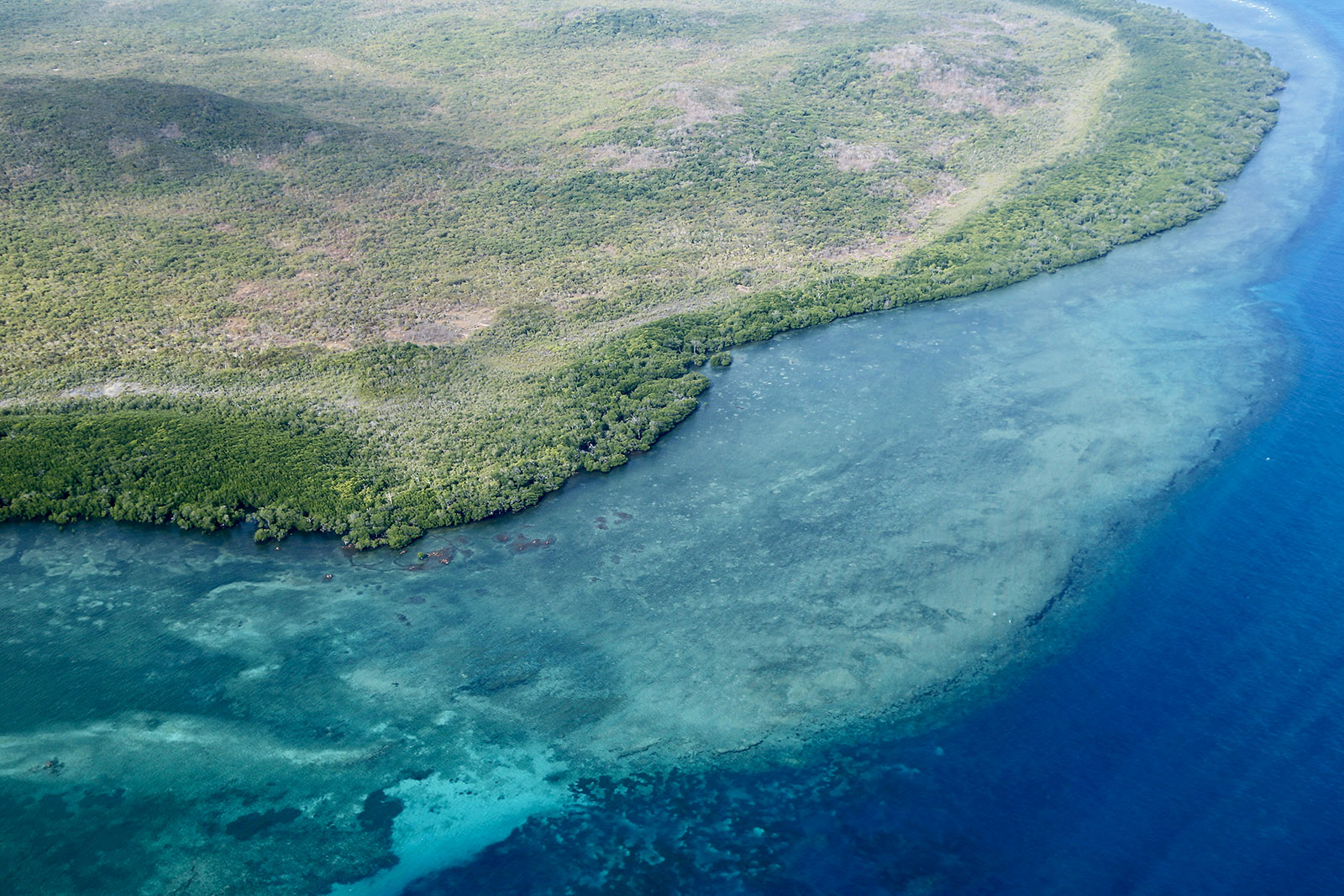 H.S.H. Prince Albert II discussed the relation between the Badulgul people and the sea with Elders and heard about the challenges facing remote communities like Badu Island including rising sea levels, plastic pollution in the ocean and the scourge of 'ghost nets' – abandoned or discarded fishing drift nets which are the invisible killers of large sea creatures like turtles, dugong, dolphins and sharks.
For three days a dialogue was opened up between the two cultures, driven by an interrogation: how do these distant societies living on an island of limited size and resources, have naturally applied for millennia a sustainable way of life, while the western world still runs after it?
The interdependence of this community with its environment (nature supports them and they strive to maintain it in return), their way of exploiting resources, their knowledge and their practice of the marine world are sources of inspiration for our modern and Western societies, as well as for the message delivered by HSH the Prince to the highest authorities.
With this mission, the Monaco Explorations show that they are not only interested in marine species and the health of the ocean, but also in the complex and diverse relationship between humans and the marine environment.