[vc_row][vc_column][vc_column_text]
Morning at Sea
The sea was quite rough this morning as we made our way to the cave where the IFCN (Instituto das Florestas e Conservação de Natureza IP-RAM) has installed a camera system to monitor monk seal behavior. Madeiran President Miguel Albuquerque and local conservationist Rosa Pires invited HSH Prince Albert II to visit the cave and see firsthand the habitat of the endangered Mediterranean monk seals here in the Desertas. The Mediterranean monk seal is a species that Prince Albert, through his Foundation, has been familiar with, and working to protect, for years.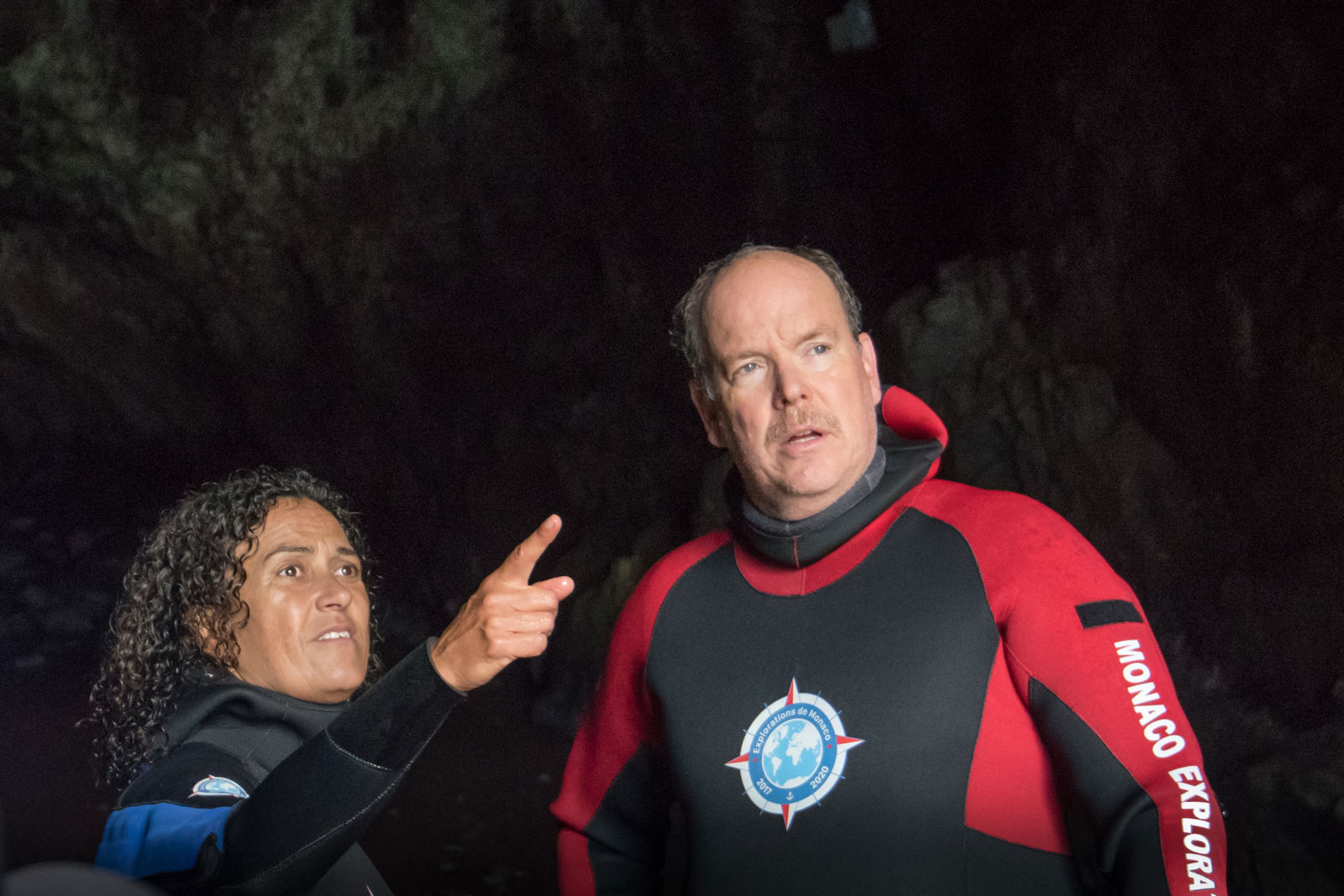 After visiting the known monk seal habitat and discussing the efforts made by IFCN and LifeMadeira to collect knowledge for further protection efforts, our group headed south on the island to calmer waters where we spent nearly an hour snorkeling and discovering the underwater flora and fauna and enjoying the immense beauty of Deserta Grande from the sea.
We returned to the Yersin to change out of our wetsuits and into our hiking gear. The tenders transported all of us to the Ranger Station on Deserta Grande where Paulo Oliveira and his team of Vigilante da Natureza (park rangers) welcomed us, and where we spent the remainder of the day.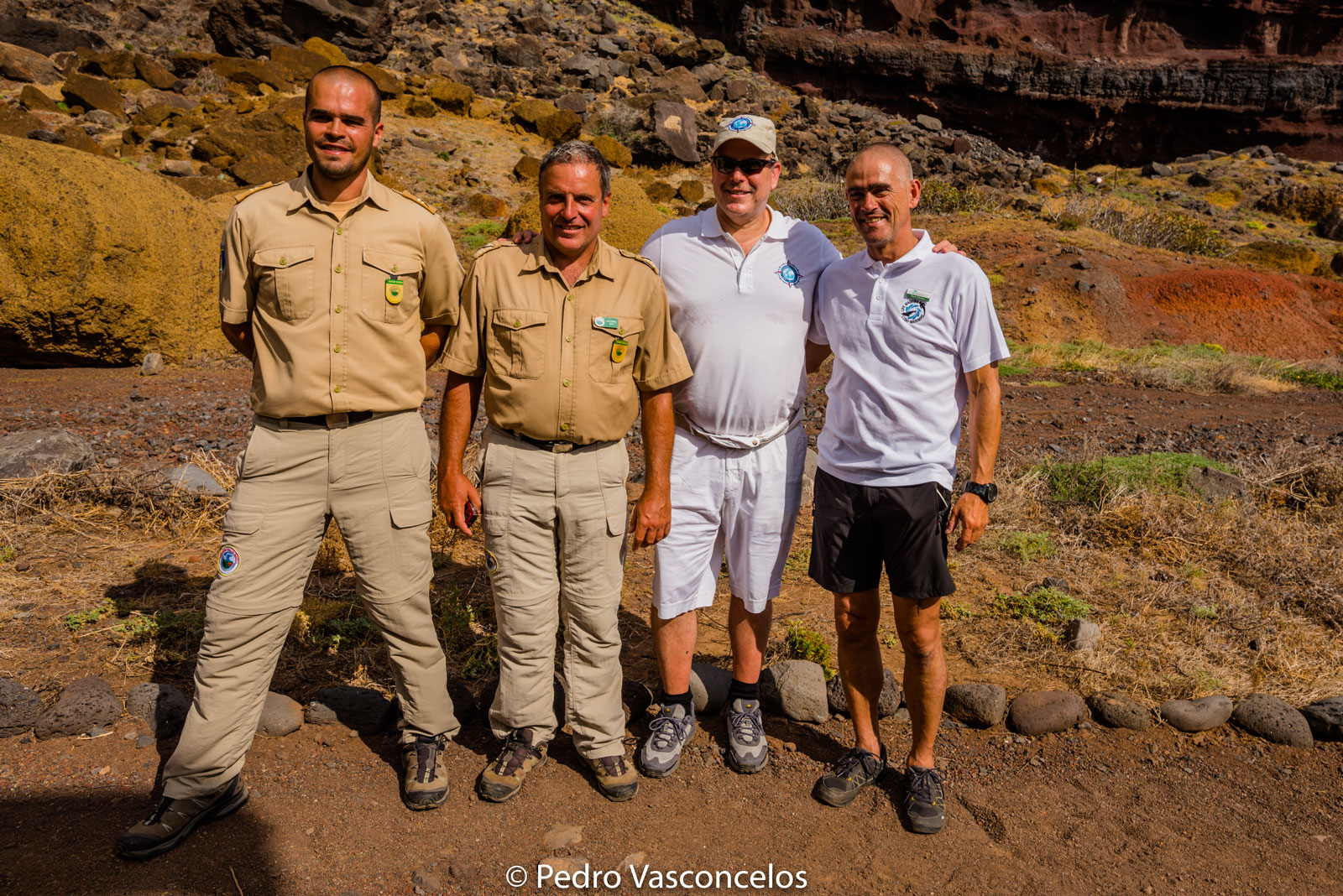 Afternoon on Land
Prince Albert and President Albuquerque, and the rest of our delegation took a tour of the monk seal exhibition that is arranged for visitors in the rear of the ranger station, as well as the islands tiny welcome center.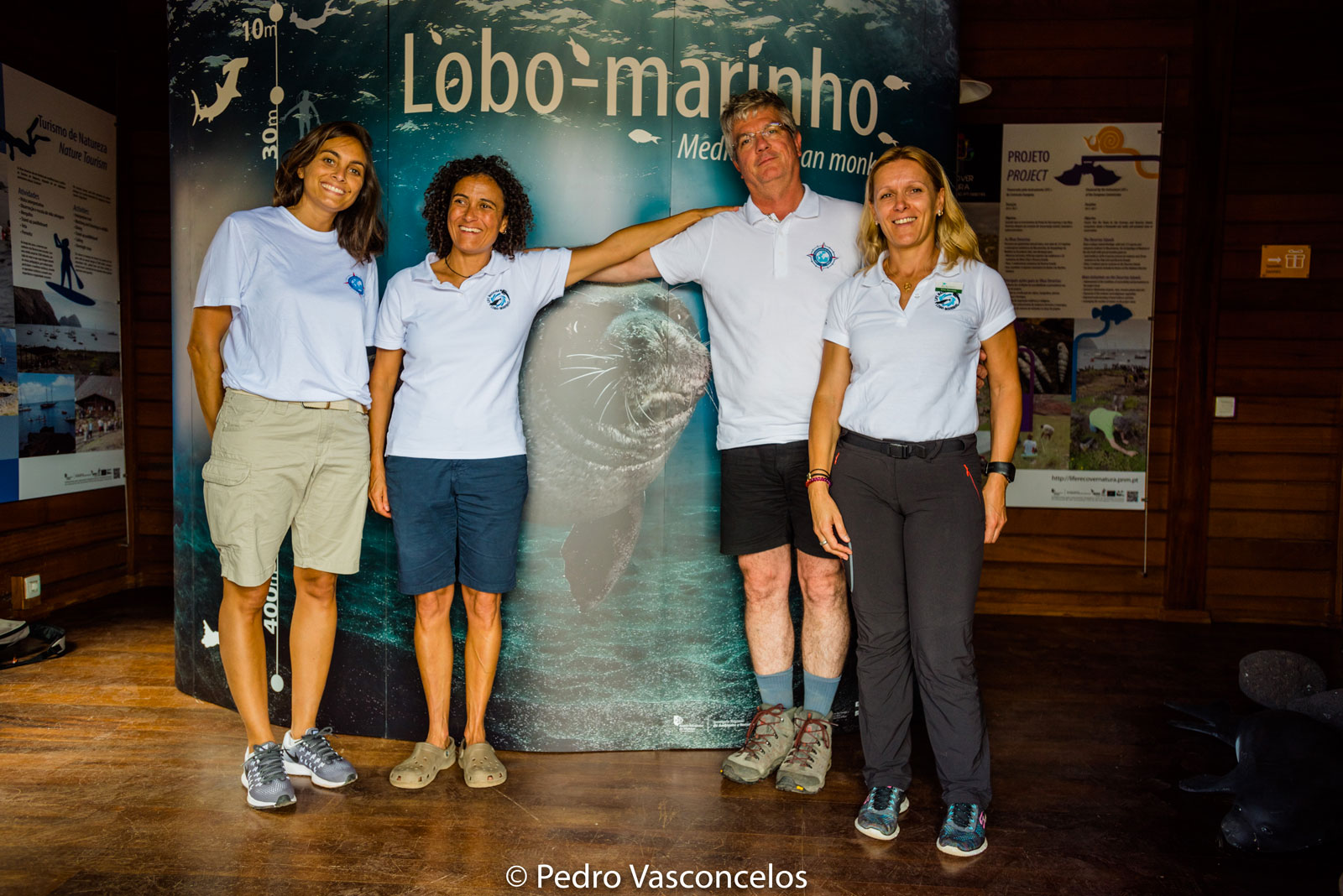 Our hosts treated us to lunch featuring espetadas, which are pieces of beef skewered on bamboo and cooked over a wood fire. Delicious!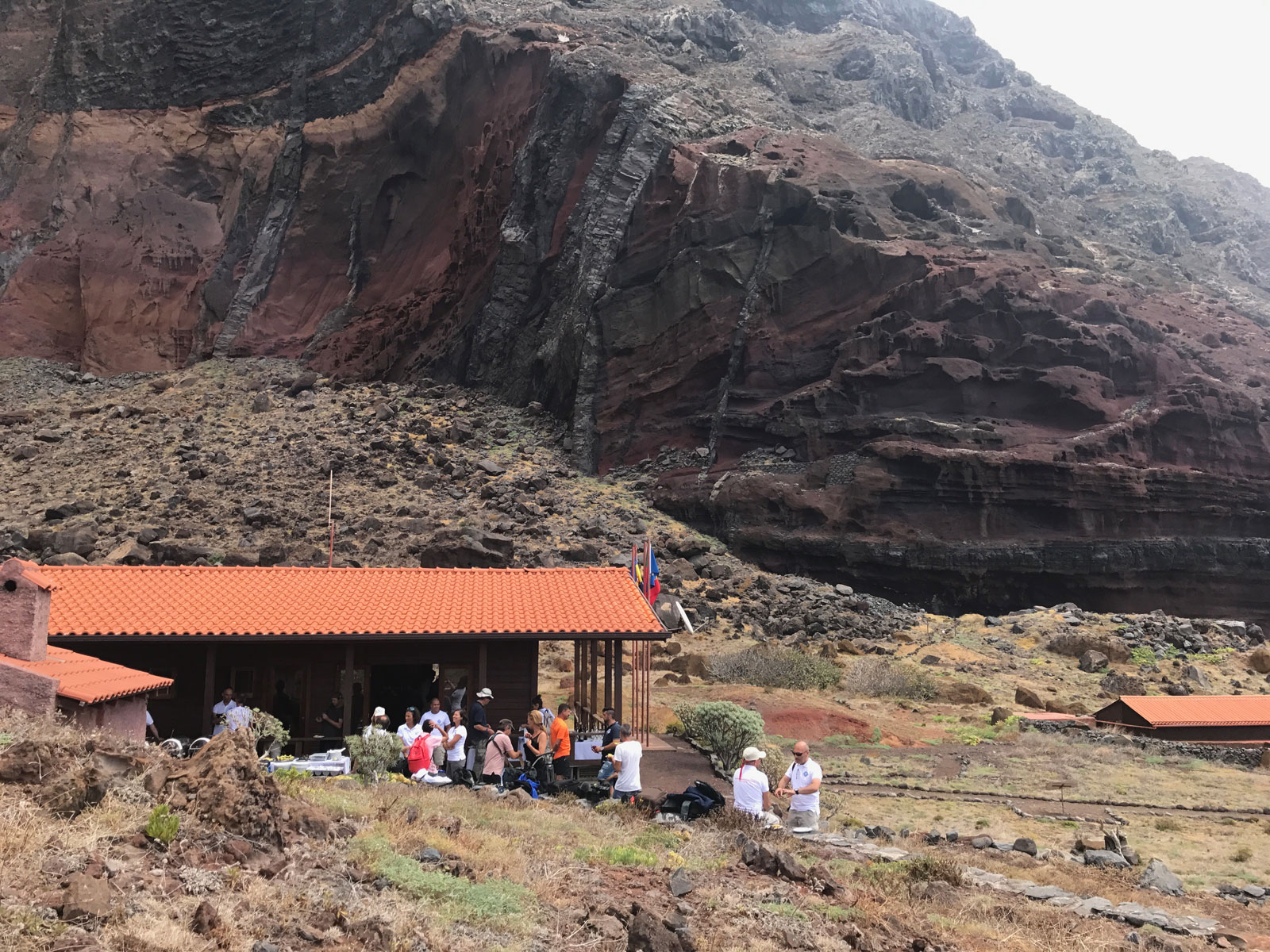 [/vc_column_text][/vc_column][/vc_row][vc_row][vc_column][gem_video video_src="https://www.monacoexplorations.org/videos/5.m4v" image_src="26627″][/vc_column][/vc_row][vc_row][vc_column][vc_column_text]
When lunch was finished Prince Albert took the time to look through photographs from the past when his great, great grandfather, Prince Albert I visited the same island, Deserta Grande. Head of Archives at the Palais Princier in Monaco, Thomas Fouilleron, was there to present the documents showing the history Prince Albert I had with this island and the activities and hikes he documented during his visits.
The final activity of the day was to follow in the footsteps of Prince Albert I, which was part of the reason we began our three-year journey here in the archipelago of Madeira, and begin our own hike upwards. Paulo Oliveira and HSH Prince Albert II led the hike, discussing the history of the paths and the flora and fauna that is endemic and so important to the biodiversity of the Desertas. It turned out to be a very lucky day for us, as from nearly 200 meters above the sea, we were able to spot a male monk seal in the waters below, and thankfully had professional photographers with us to capture a shot of him, allowing us to record the sighting.
[/vc_column_text][/vc_column][/vc_row]