First research results for Raquel Vasconcelos
On the occasion of the International Conference 'Island Biology 2019′ held in Reunion Island from 8 to 13 July 2019, the scientist Raquel Vasconcelos, herpetologist of the CIBIO-InBIO Research Centre, at the University of Porto, presented the first results of Monaco Explorations' mission in Macaronesia in 2017, in Cape Verde, before an assembly of 300 experts on ecology, evolution and conservation of the insular fauna. During this mission on the Branco islet, two endemic species of the archipelago were studied. This research has already resulted in a scientific publication.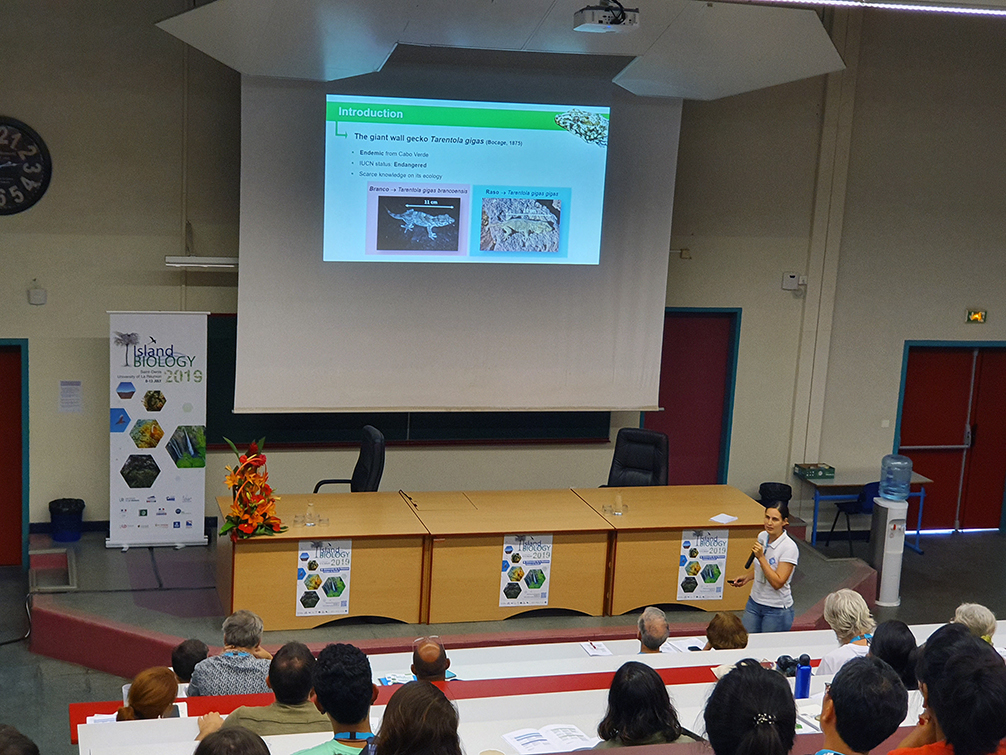 Raising awareness through virtual reality
Alongside Raquel Vasconcelos, Fabrice Schnoller, a scientist with a passion for marine mammals who took part in several Monaco Exploration missions, held a booth in the village of the Island Biology Congress and presented the films in virtual reality shot during the expeditions. The booth was also co-hosted by the local NGO 'Drôles de Dames' in charge of educating disadvantaged children about the marine environment, in particular by training them in scuba diving.