Gombessa 5 Mediterranean Planet
Four aquanauts submerged for one month
28 days in immersion at 120 metres depth, a first in the world and a real sporting, scientific and human challenge, to discover the as yet unexplored depths of the Mediterranean Sea.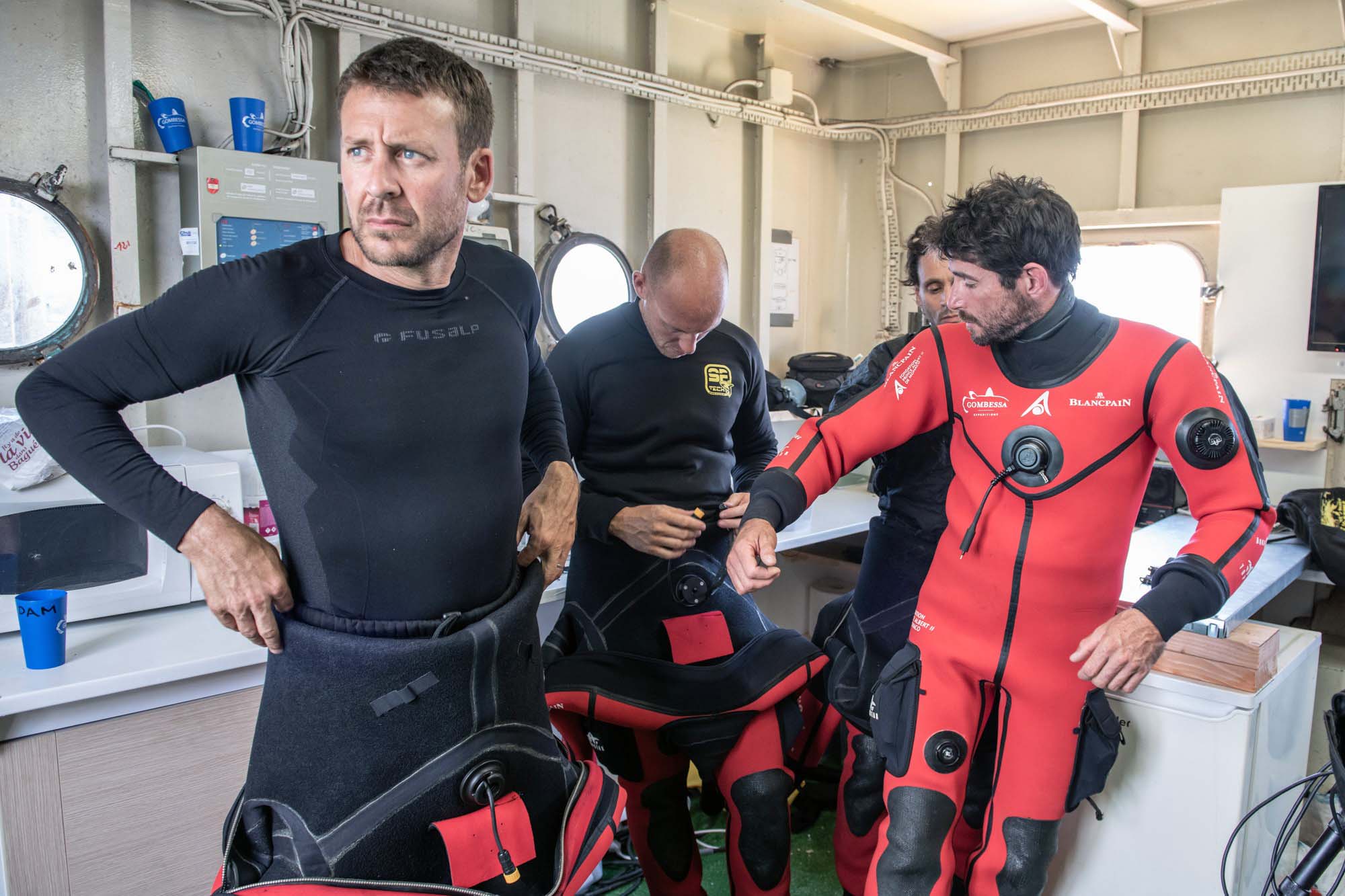 Led by Laurent Ballesta, the Mediterranean Planet expedition took place throughout the month of July 2019. The project, which is the fifth part of the Gombessa expeditions, was supported by the Prince Albert II of Monaco Foundation and Monaco Explorations.
Between Marseilles and Menton, 10 remarkable diving sites were explored, between 60 and 120 metres deep, to discover the biodiversity of this little known seabed. Many scientific collaborations were established, including one with the team of Christine Ferrier-Pages of the Monaco Scientific Center. During the Monaco stage on 11 July 2019, Jeroen Van de Water went on the scientific catamaran of the expedition to monitor the protocol implemented around the study of gorgonians and their symbionts.