The deep-water corals of the Red Sea under study.
Supported by the Monaco Exploration Society, a study mission on deep-water corals
of the Red Sea took place in the Gulf of Aqaba at Eilat, in Israel, from 23 to 31
October 2019 This mission was jointly prepared and organised by Dr. Christine
Ferrier Pagès, leader of the coral ecophysiology team at the Monaco Scientific
Center (CSM), and Pr. Maoz Fine from the Inter-University Institute for Marine
Sciences (IUI). This mission, which used a ROV to sample and film deep-water corals,
is the fruit of a long cooperation between these two entities.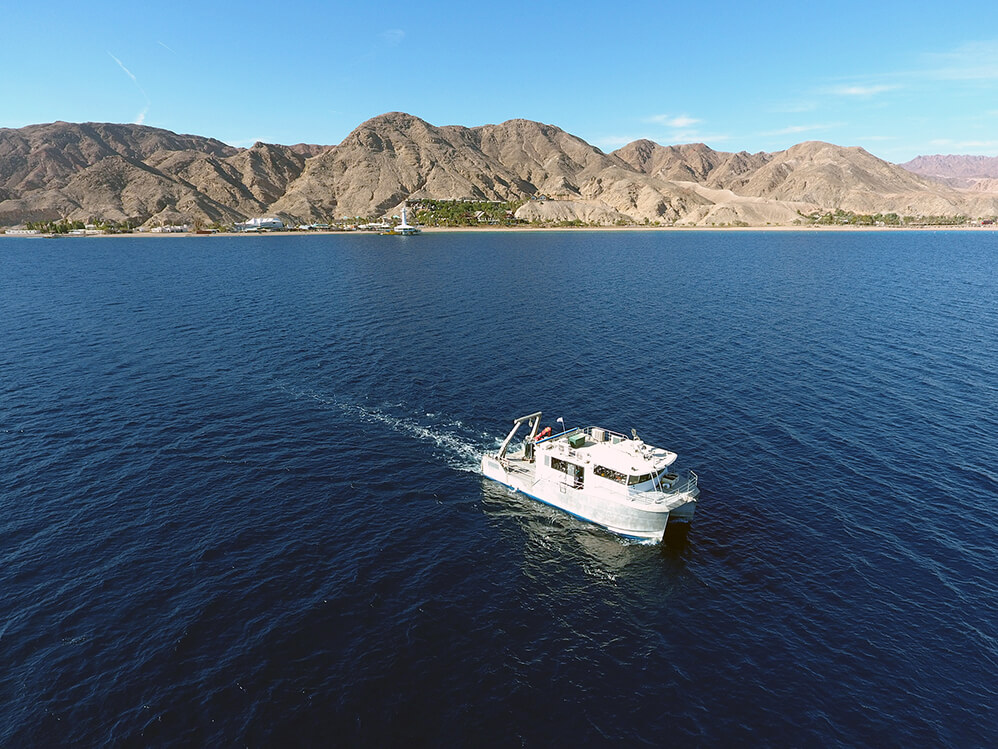 50th anniversary of the Eilat Marine Station in Israel
During the mission, the Eilat Marine Station was celebrating its 50th anniversary and hosted
for this event many personalities, including Doctor Ali Al-Sawalmih,
Director of the Aqaba Marine Station in Jordan, invited to take part in the ENCOR mission
as part of a Monaco-Israel-Jordan collaboration.