This morning we welcomed 2 new local scientific teams onboard the Yersin. RTP media visited us while we held our team meeting to organize ourselves (you can watch that coverage here), and when they were finished with their filming and interviews we departed Funchal for the deep-sea waters between Madeira and the Desertas Islands.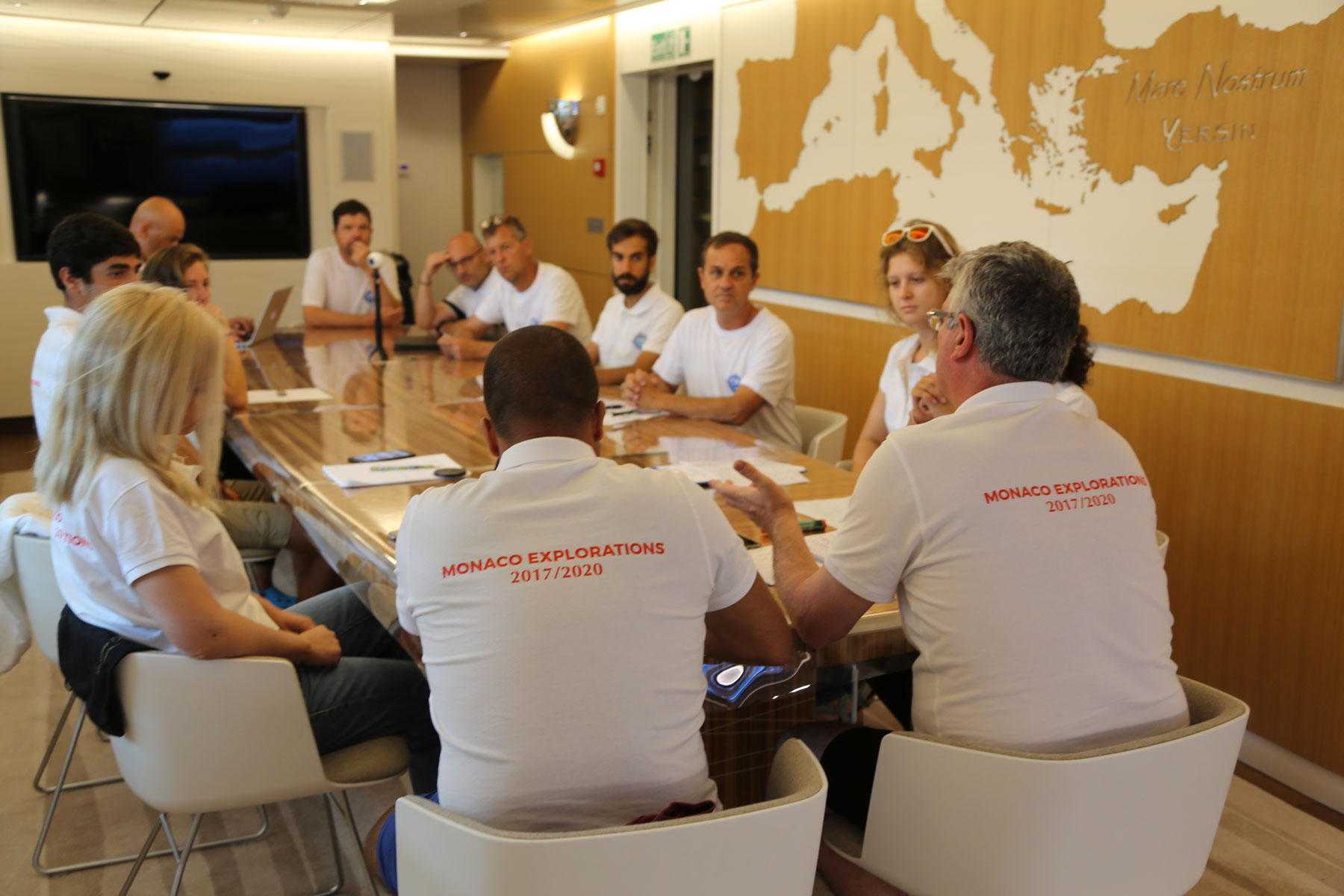 The Teams
Local diving and water safety instructor Pedro Vasconcelos joins us. He lives here in Madeira and has been diving and teaching water safety for 23 years. Pedro is also a photographer and videographer.
Joining us from The Marine Biology Station of Funchal (Estação de biologia marinha do Funchal) are:
Andreia Henriques – Deep sea researcher, PhD in biogeography and deep sea corals
Ana Nóbrega – Ana is from Madeira and is doing a summer internship. She is in her final year of her bachelors degree at the University of Minho in mainland Portugal
Elizaveta (Liza) Akoulina – Liza is also here volunteering for the summer. She did her undergraduate degrees at Moscow State University in bioengineering and is now working on her PhD in biochemistry at the Russian Academy of Science Federal Research Center in Moscow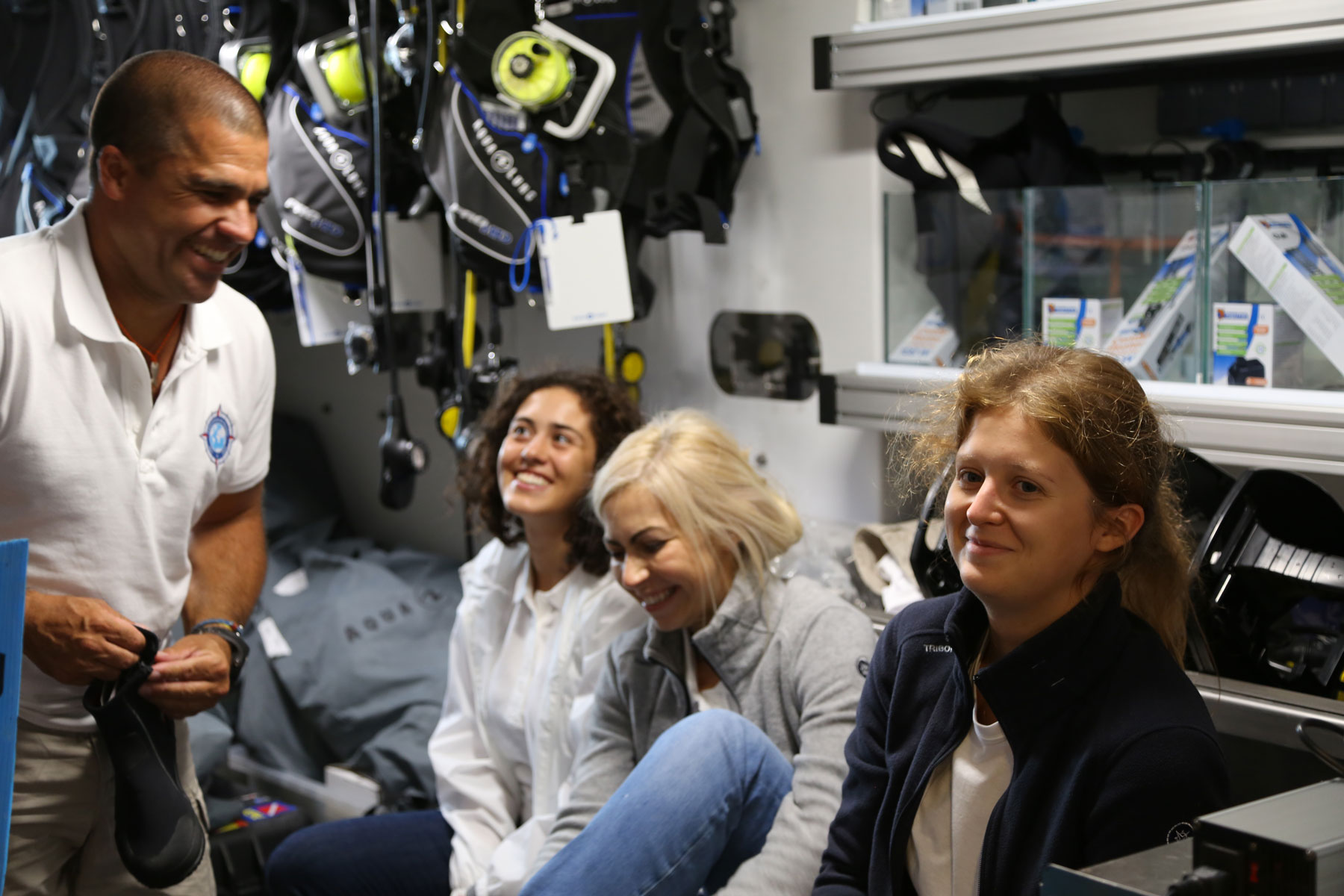 Pedro Vasconcelos assists (from left to right) Ana Nóbrega, Andreia Henriques, and Liza Akoulina with their dive gearFinally we have a team of four who are collectively working on Project OceanWebs
When we arrive in Funchal the Yersin crew puts the tender and barge in the water so both teams can go to sea along with our communications team and film crews.
We will work at sea the rest of the afternoon today, returning to the Yersin for dinner. After a meal together and a briefing on what we have each seen and experienced, the Project OceanWebs team will go back on the sea to collect plankton samples after dark, and the team from the Marine Biology Station of Funchal will work to sort, catalogue, and preserve the samples they collected with their dredge in the lab onboard the Yersin.