The Mediterranean monk seal (Monachus monachus) is one of the most endangered mammals in the world, with the global population being estimated at only 500 individuals living in the Mediterranean and the near Atlantic. There are two main reasons for the vulnerability of the Mediterranean monk seal: on the one hand, fishermen view the species as competition for fisheries resources and, on the other, the species has been affected by the degradation of its habitat due to urbanisation and tourism.
At the initiative of the Prince Albert II of Monaco Foundation, a meeting of Mediterranean monk seal experts has been held within the context of Monaco Explorations' research on the Yersin vessel in Madeira
This meeting held today, should help create a solid, lasting dynamic between the different projects aimed at protecting Monachus monachus populations.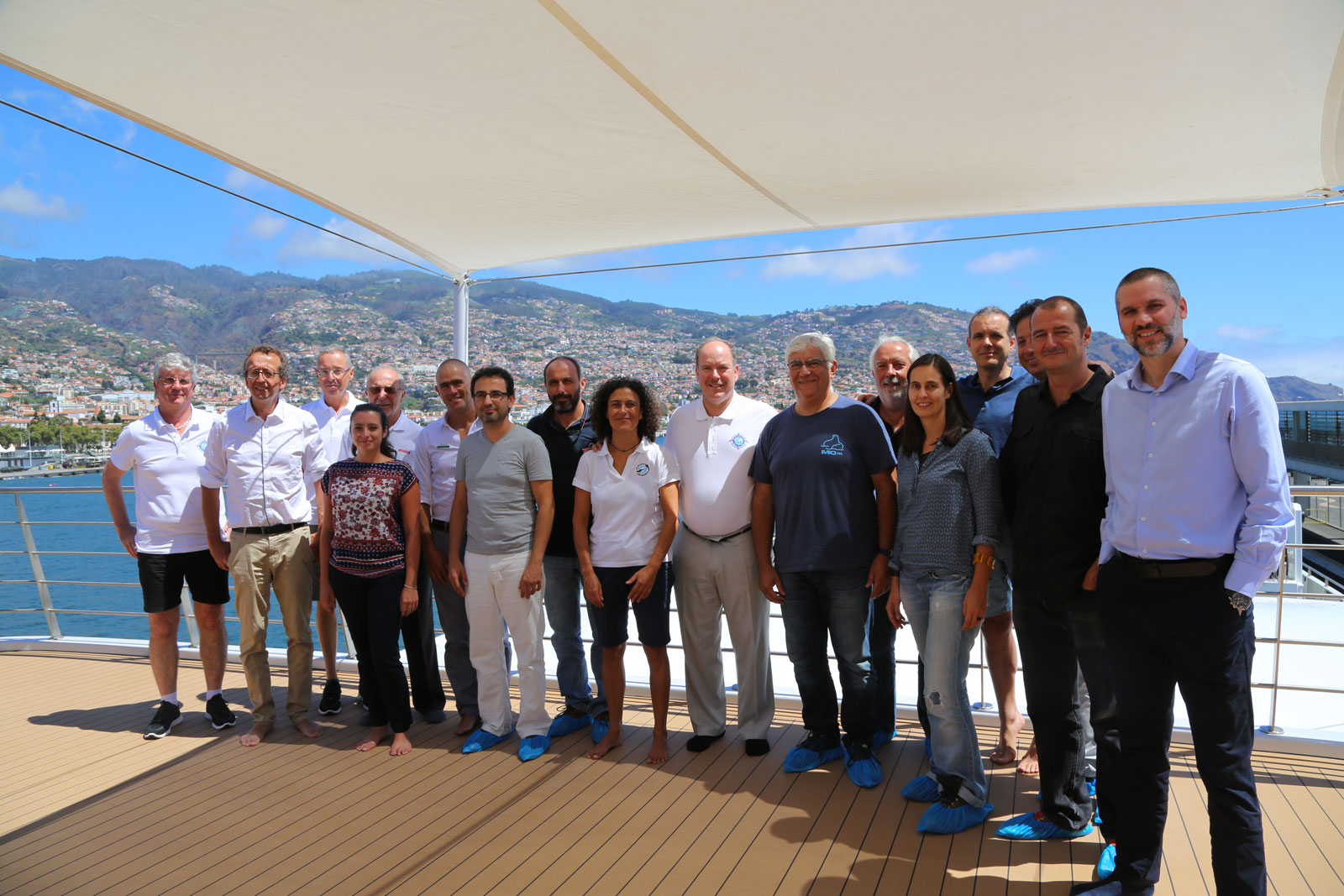 This momentum originated in Monaco around ten years ago. Following two workshops organised by the Prince Albert II of Monaco Foundation, which brought together Mediterranean monk seal experts, the Foundation ordered a feasibility study. The results of this study formed the basis of the Foundation's commitment to the protection of this emblematic species. This is a commitment that has continued to develop in collaboration with the Tethys Research Institute, the Hellenic Society for the Study and Protection of the Monk Seal and WWF Greece. This collaboration, along with support from local communities, has allowed for the creation of a Marine Protected Area (MPA) around the Island of Gyaros, which is home to one of the largest Mediterranean monk seal colonies.
It is in keeping with this long-term work that the Prince Albert II of Monaco Foundation decided to bring together the leading Mediterranean monk seal experts on the Yersin research vessel when it stops over in Funchal on the Island of Madeira. The first objective is to review all the projects currently underway. The second is to prepare, with this group of experts, a major meeting as part of the Monaco Ocean Week 2018 programme, in which all the foundations from the Mediterranean and the near Atlantic concerned about this emblematic species will participate.
This workshop has been moderated by Paulo Oliveira, Vice-president of the Institute for Nature Conservation and Forests [Instituto das Florestas e Conservação da Natureza, IFCN]. The participants will include: Rosa Pires (Senior Technical Officer, IFCN), Luis Freitas (Head of the Science Unit at Madeira Whale Museum), Panos Dendrinos (Biologist PhD, President of the Board, MOm/Hellenic Society for the Study & Protection of the Monk Seal), Spyros Kotomatas (PhD, CYCLADES LIFE Project Leader, WWF Greece), Joan Gonzalvo (PhD, Programme Manager, Tethys Research Institute), Harun Güçlüsoy (PhD, University of Izmir, Institute of Marine Sciences and Technology), Pablo Fernández de Larrinoa (Marine Biologist, CBD-Habitat Foundation) and Philippe Gaubert (Research Fellow, Institute of Evolutionary Sciences of Montpellier).