This morning we met for breakfast at 7am so that we could begin our journey to the sea caves with Rosa at 8am. Today is the first time we will be using equipment from the dive station, so last night we prepared our gear to avoid a delay this morning.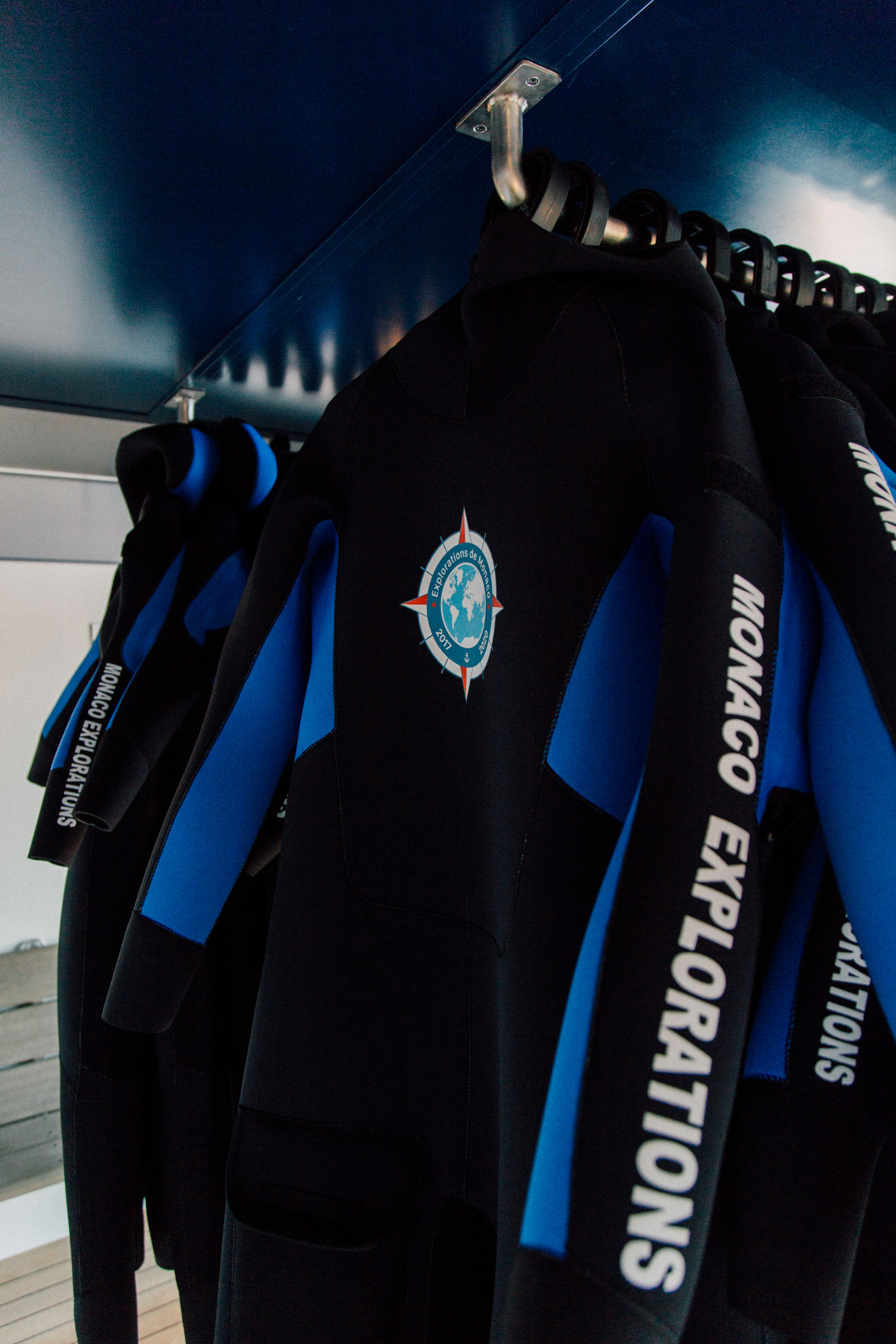 There are a couple of sea caves at the shores of Grande Desertas that are a protected habitat for the monk seals. The seals use the cave for resting and breeding. Because the area is protected, visitors are not allowed to enter the caves. As we have Rosa as our guide, she is willing to take a limited number of people into only one of the caves so that we can see the camera they have set up to monitor the seals, and to understand the habitat area.
Before we depart the Yersin, Rosa and the Rangers go the mouth of the cave to be sure no seals are resting there – if they are we will not be allowed to enter. Rosa gives us the OK to proceed after confirming that no seals are present, and the Yersin crew takes us in the tender to the cave entrance.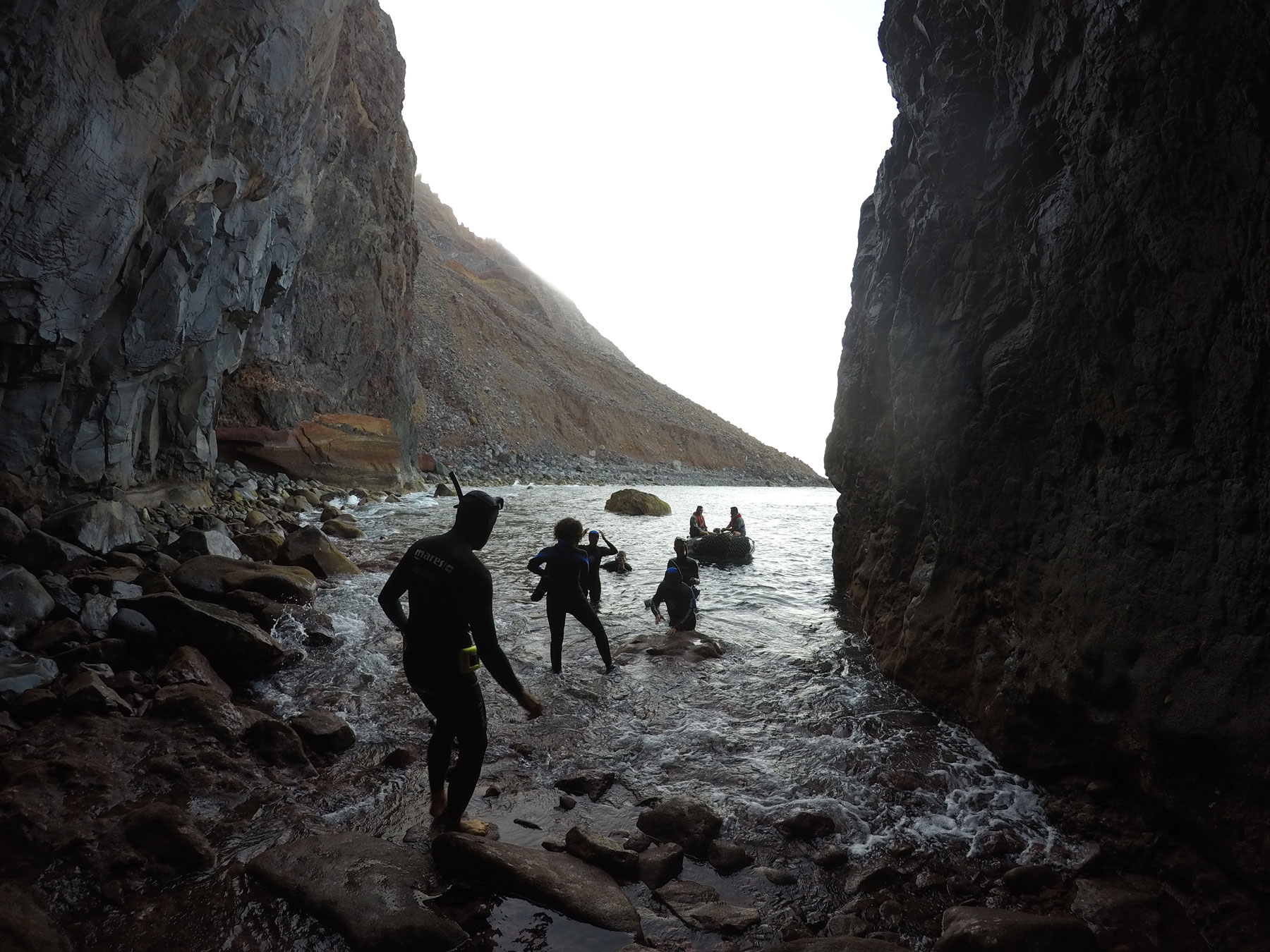 Rosa explained to us what behaviors she and her team are able to observe while the seals are in the cave by analyzing the footage from the camera, which takes a photo once per hour. She showed us where the seals like to rest (they prefer the softer, sandy area), she showed us where the trash washes up from the sea, which they are able to monitor from the photos and come to clean out when necessary. Rosa explained that they are able to identify the seals with the photos and observe how long they stay to rest. She said that they have observed seals using the cave for as long as 18 continuous hours!
After our cave visit, we returned to the Yersin and had lunch with the Rangers to thank them for their hospitality and assistance.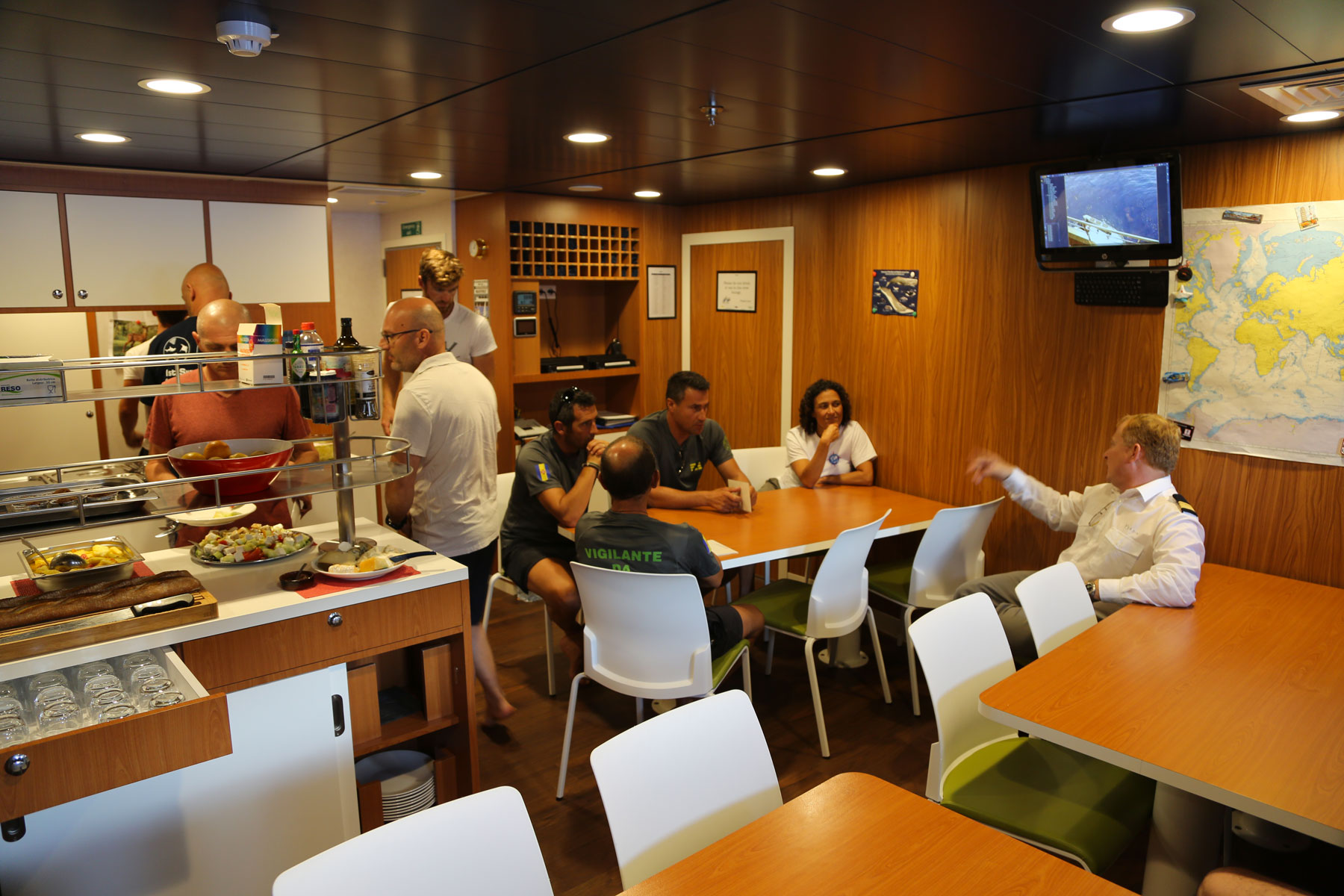 When HSH Prince Albert II joins us in Madeira we will return to the Desertas, and Rosa will offer him the chance to visit the sea caves, as long as no seals are present of course! But for now we say goodbye to Rosa and the Rangers and we return to Funchal so that we can attend a monk seal necropsy workshop tomorrow.