Later in mission one we will sail to Portugal's southernmost territory: the Selvagens Islands (also known as Selvagems or Savage Islands). There are only 2 structures that exist on the Selvagens Islands: a ranger station that is home to the IFCN rangers who work there in 15 day rotations (like on Deserta Grande), and a home built in 1967 by Alec Zino.
Alec Zino was an ornithologist and conservationist from Madeira who had been visiting the Selvagens for some time when he seized the opportunity to take over the hunting rights on a piece of land there and made his lease contingent upon being allowed to build a home.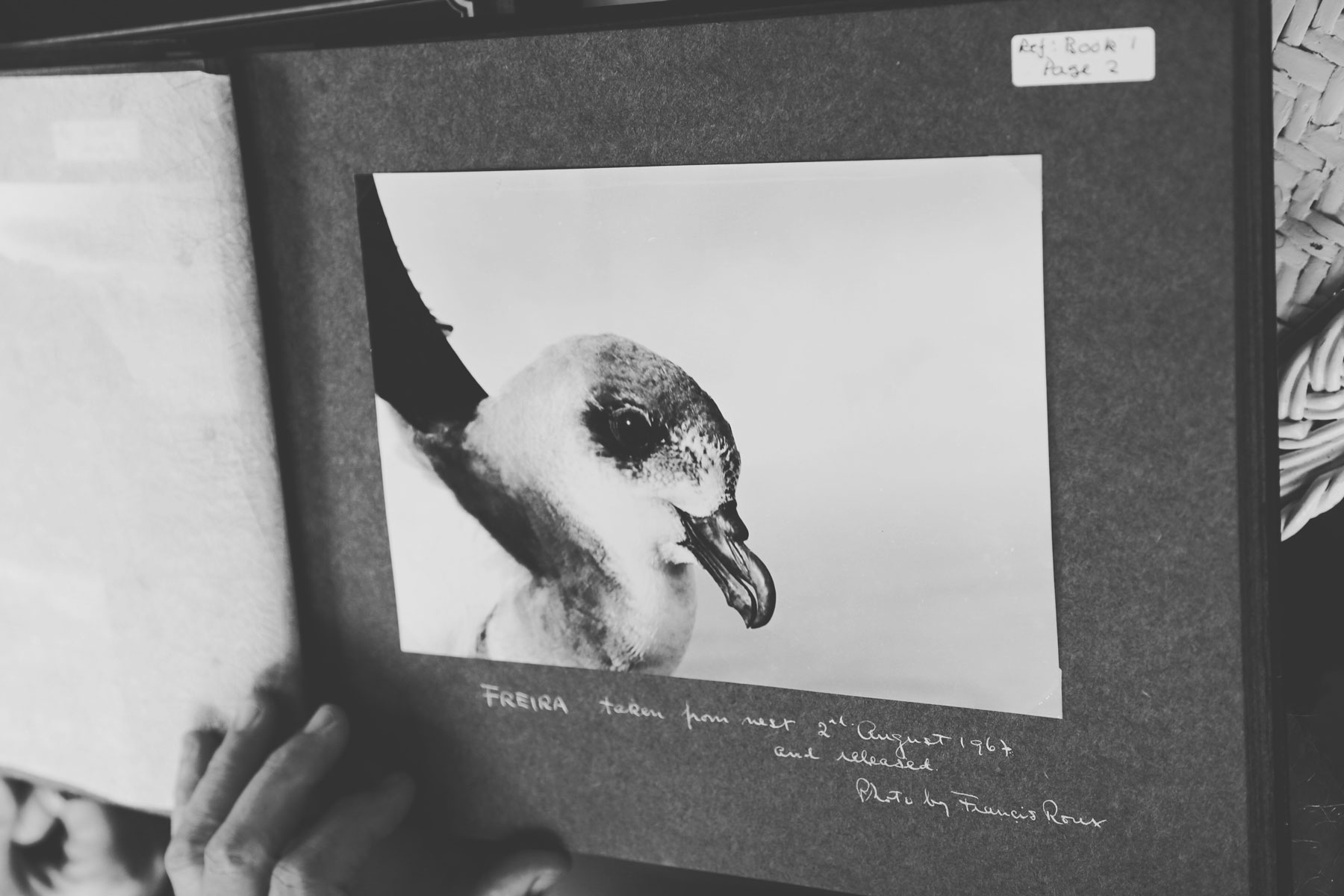 Alec Zino passed away in 2004 at the age of 88.  He left his home on Selvagen Grande to his son, Frank, who has graciously invited us to visit the home during our trip to in September.
In the meantime, Captain Jean Dumarais, Mission Chief Pierre Gilles, and Liz Factor of Monaco Explorations communications team happily joined Frank and his wife Buffy for lunch at their home and historic property in Funchal, Madeira. Frank also inherited this property in Funchal from his father. The property includes Frank's childhood home, and the home of Frank's Great Aunt who originally purchased the property.
During our visit Frank and Buffy shared their family photo albums from the Selvagens, and gave us a tour of their property including acres of beautiful gardens. We went back to the Yersin with a harvest of Madeirian grapes, bananas and figs.
Thank you Frank and Buffy!