Today our teams arrived in Honolulu, Hawaii for our next mission. While here, a team from Centre Scientifique de Monaco (CSM) will be collecting diseased coral samples and preserving them to take back to their laboratory in Monaco for continued research. Before that work starts, and while the team prepares their fieldwork equipment, the rest of us take advantage of exploring just a couple of the sights this beautiful island has to offer. Even the views of Hawaii from the air are amazing!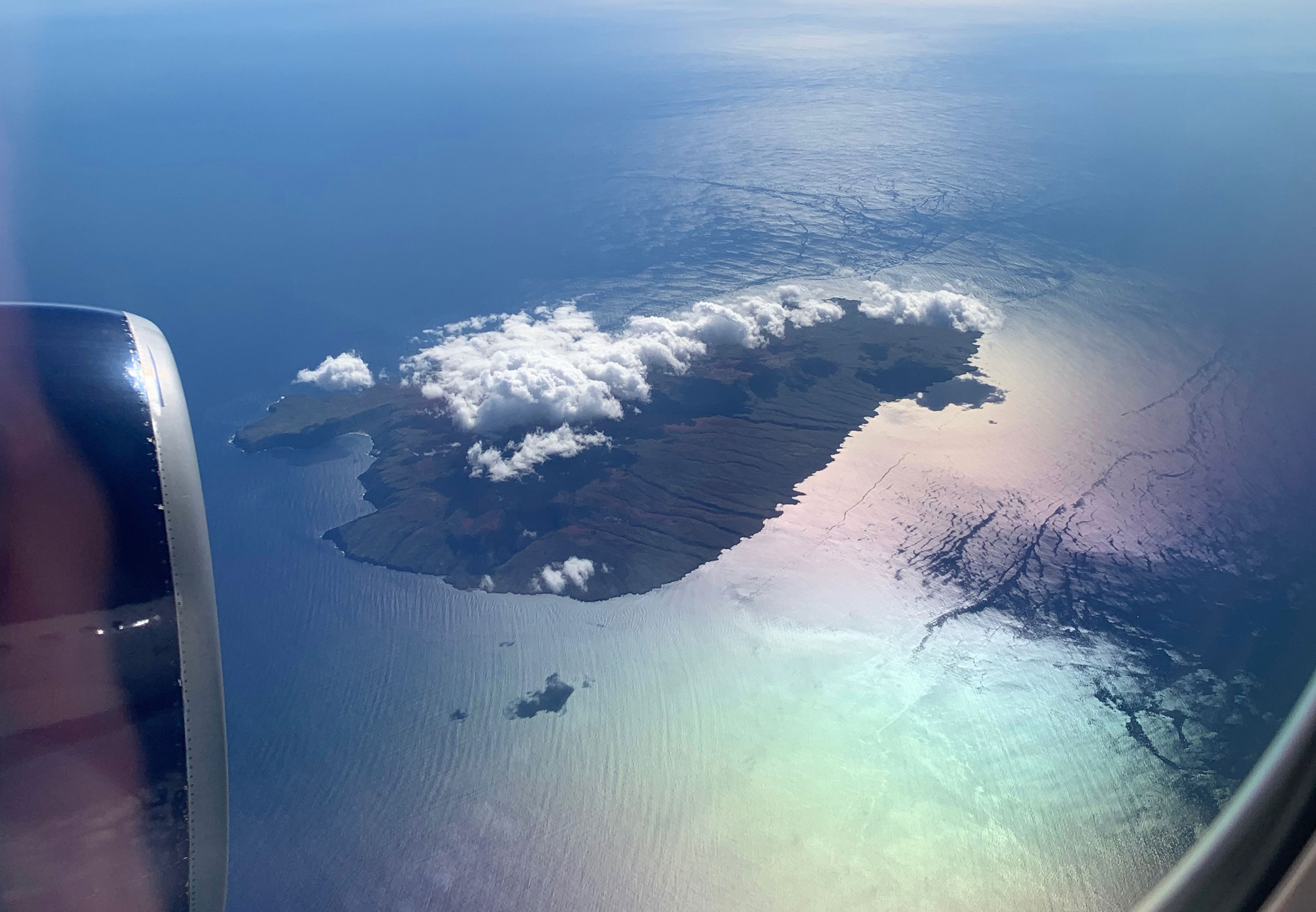 We began our day with a walk on Waikiki Beach, one of the world's best-known beaches, and it's easy to see why. From here we could see Diamond Head State Monument and decided we had to visit.
Diamond Head (Lēʻahi) is a crater, which you can hike to the top of via a 1.8km trail that is scaled with numerous switchbacks. The crater is believed to have been formed 300,000 years ago from a single volcanic eruption. The views from the trail and the peak are incredible.
After our hike to the peak of Diamond Head we set out to discover a seaside view in a local neighborhood where the views were sure to be different from the shores of Waikiki Beach, and luckily we found a little pathway between two houses and took a few photos of the area.
Finally, our last stop before going to meet the scientists at the work site, we found a local lunch treasure, Mikeʻs Huli Chicken roadside food truck! (Huli Huli means "turn turn"). The chicken and shrimp were delicious and the staff was friendly and helpful, we highly recommend this Hawaiian gem.
While we were out having a little island adventure, Drs. Dorota Czerucka and Francois Seneca from CSM were on their way to Moku O Loʻe Island in the Kāneʻohe Bay where we will be stationed for this mission.